Celebrating 30 years serving the Solid Waste Management need of Puerto Rico. We are a distinctly Puerto Rican company, founded in 1993 in San Juan, Puerto Rico. We provide a variety of services in the Collection of Municipal and Commercial Solid, Regulated Biomedical Waste, Design and Administration of Recycling Programs, Administration of Sanitary Landfill Systems and Fleet Maintenance. We are the only company in Puerto Rico generating renewable energy through methane gas; produced by anaerobic decomposition of waste, which is injected into Puerto Rico's electrical grid. Our services include all phases in project related to landfill systems, collection, hauling, waste disposal and recycling facilities.
 
Our goal is to provide our customers with an excellent service, using new and innovative systems, being responsible with our environment, minimizing environmental impact and protecting our planet. We strive daily to be the leaders in the services we provide. Local publications recognize ConWaste as the leading company in waste management in Puerto Rico because of its expertise in all aspects of the industry. We are ranked number 29 in The largest waste and recycling firms in North America, awarded by Waste 360, being the only Puerto Rican company to receive this distinction. Environmental regulatory agencies rate our recycling and disposal facilities positively.
         
With people and the environment in mind!, We recognize our responsibility and contribution to minimize environmental impact and preserve our Island and the Planet.
Mission
We are a Puerto Rican company, experts in offering environmental and fleet maintenance services; committed to quality, service and innovation; through advanced technology and in harmony with the environment.
Vision
Through operational and business excellence, we are leaders in offering environmental and fleet maintenance services; being consistent with the protection and defense of the environment and committed with quality, service and constant innovation.
con la calidad, servicio y la innovación constante.
Values
Integrity
Accountability
Excellence
Social and environmental engagement
Ethics
Complete solutions for the management of your solid waste.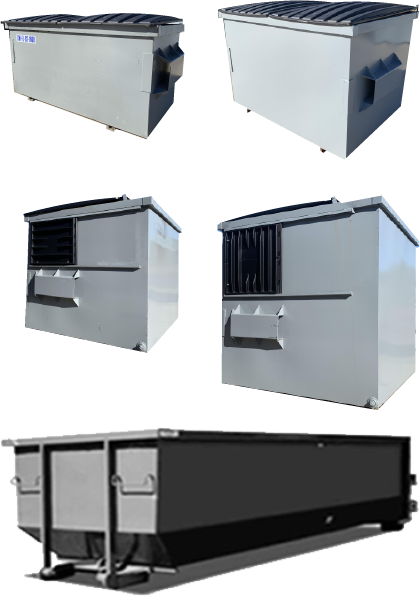 We offer a wide variety of waste containers designed to accommodate your solid waste management needs. We offer short- or long-term rental. We provide complete solutions for non-hazardous solid waste management.